A FANTASTIC WAY TO IMPROVE YOUR LANDSCAPE
Nothing dresses your property up and makes the green pop like fresh mulch. We offer black, brown, and red mulch. This can include cleaning out the beds, any needed trimming, and a fresh edge against any turf that gives the bed depth to keep all the mulch in the bed. We remove and dispose of any needed debris.
DETAIL-ORIENTED SERVICES
Mulch that is more than 6 inches deep can hurt your plants by causing trunk rot or even suffocating roots. It also can cause water to run off rather than soak into the soil to feed the plants. That's why we apply mulch at a healthy, efficient, and functional 2 inches deep.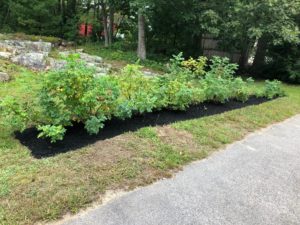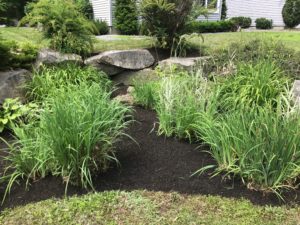 The Key Benefits of Mulch:
Aesthetic Appeal
Retains Moisture for your Plants
Retains Moisture for your Plants
Acts as an insulator to protect plant roots from heat and cold
Helps prevent weeds
Breaks down over time to add to soil